Finding a cleaning service in Madison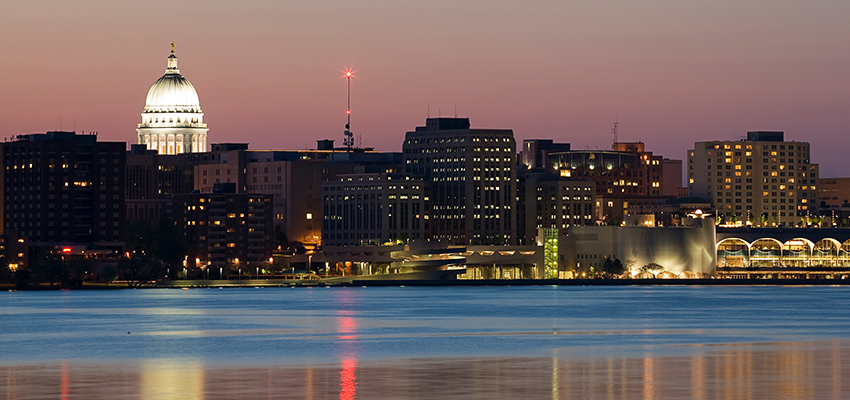 When hiring a cleaning company in Madison, start by determining what type of service you need and whether you want just a one-time visit or regular service. Cleaning companies in Madison offer basic cleaning, deep cleaning and specialty services, like window cleaning, carpet cleaning, home organization and laundry.
Look for a company with mostly positive reviews. You can also ask family, friends or co-workers if they have recommendations. Contact any cleaning company you are considering to ask about its insurance coverage — specifically liability and workers' compensation — so you know you're protected in case of an accident in your home during cleaning.
Other factors to consider before picking a company include:
Scheduling: Choose a company that can work around your schedule. If you want regular service, make sure the company is able to accommodate you, whether it's on a weekly, biweekly, monthly or quarterly basis, and ask if it can send the same cleaners each visit, if that's what you want. Find out what happens if you need to reschedule or cancel.
What's included in a basic house cleaning: Basic house cleanings generally include sweeping, dusting, mopping, wiping down surfaces in the kitchen and bathroom and tidying things up. These services can vary by company, though, so if a basic cleaning is what you're looking for, be sure to know what it includes.
What's included in a deep house cleaning: A deep house cleaning focuses on dust, dirt and grime throughout your home. Cleaners spend more time in the kitchen and bathrooms and concentrate more on cleaning appliances, furniture and fixtures. It's a good idea to consider a deep clean every three to six months.
Green cleaning: Many cleaning companies in Madison use environmentally friendly products or have them available upon request. These products may have the Safer Choice label from the Environmental Protection Agency or they might be certified by organizations including Green Seal and Greenguard.
Satisfaction guarantee: Choose a cleaning company in Madison that guarantees results. Reputable companies return to your home at no charge if you aren't satisfied and contact the company within a certain time period.
Cleaning services prices in Madison
Most people pay between $100 and $200 for cleaning services in Madison. Depending on the company, the cost of cleaning services may be calculated by the hour, by the size of your home or by a flat fee. A basic or standard cleaning is the least expensive type of cleaning service, while deep cleans and specialty services are on the higher end of the price range. There may be extra charges for using green products or cleaning areas that are difficult to access.
Most cleaning companies in Madison offer free estimates. You may be able to save by getting regular services instead of a one-time visit. Ask about special offers, promotions and coupons.
Madison cleaning services FAQ
Is hiring a cleaning service worth it?
For many people, hiring a cleaning service is worth it because they can spend their time on other activities and get professional results.
How much do you tip house cleaners?
A tip of 15% to 20% is recommended for house cleaners.
How often should a house be deep cleaned?
A general deep clean is recommended every three to six months. You might also consider a deep clean if you just moved into a new home or you're hosting a special event.
How do you prepare for house cleaning?
To prepare your home, clear the kitchen sink of any dishes and put away toys if you have small children or pets. Also, if you own a pet that tends to get anxious around visitors, you might want to leave it with a friend or family member.
Should I clean before my house cleaner comes?
No, it's not necessary for you to clean before a house cleaner comes. If you want to do some basic decluttering, that may help the cleaner work more efficiently.
How long does it take to clean a house?
The length of time it takes to clean a house varies depending on the size of your home; the number of rooms, bedrooms and bathrooms; and the type of cleaning. Most basic house cleanings take from one to three hours.